Enduro Training Program - 12 Week Program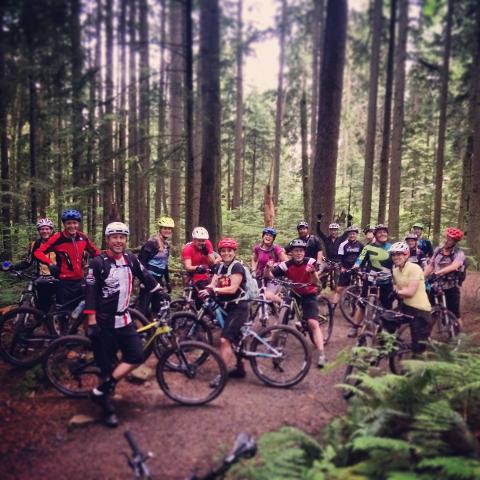 Location: North Vancouver
Product code : enduroXC
Be a FASTER, more EFFICIENT mountain biker. Up and down!
Would you like to ride faster? Are you looking to squeeze a bit more fun out of your ride? Perhaps looking to ride longer rides and enter some races? This 12 week training program will make you faster! Entering into its 8th year of programming, riders keep coming back for more!
The program is ideal for those wanting to build stamina and get fast for events such as the BC Bike Race & Spakwus50 races. It is also very popular for experienced riders who want to be faster and more efficient for their own benefit, helping improve their mountain bike fitness, bike handling skills and overall efficiency.
Our day-by-day training sessions are designed by Andreas Hestler & Cynthia Young and provide you with all the right tools to attack your favorite epic or enduro race.
ENDORSED & SUPPORTED BY: Spakwus50 & BC Bike Race. Tackle these events with speed and confidence.

Program includes:
12-weeks of professional coaching/instruction aimed at increasing fitness and skills specific to endurance style mountain bike races
Designed by Olympian Andreas Hestler & BCBR winner Cynthia Young
Pre-program Training Outline to get you ready during the winter months to train with us in the spring
A daily training program for the entire 12 weeks, giving you a day-by-day outline and plan to follow
Tuesday evening interval sessions focused on increasing your power, climbing fitness, and single-track descending efficiency
Saturday morning endurance mountain bike rides grouped specific to your fitness and skill level
Skills improvement sessions, where you get to choose what you want to focus on. We will have you riding trails smoother and more efficiently!
Wisdom and advice from coaches/instructors who have competed and won numerous single and multi-day events!
Industry insight from local industry professionals who will provide you with many tips and tools to help you prepare for your goals. Some even offer discounts as well. :)
On-site race support for Spakwas 50
Program Requirements: Participants must have a moderate level of fitness, exercise 2-3 times per week, able to ride blue trails on the North Shore regularly and can ride consistently for 2-3hrs at a time.
This program is not intended for beginner/level 1 riders. Still unsure? Check out our riding level descriptions.
Dates:
April 4 - June 24, 2017 (12 weeks!)
Time: TUESDAYS: 6-8pm & SATURDAYS: 9am-12pm
Ages: 18+
Capacity: 24 participants
Where: North Vancouver and surrounding area (with some Saturday training days in Squamish)